10e edition of the Étudiants-chercheurs étoiles awards
The Fonds de recherche du Québec recently launched the tenth edition of the Étudiants-chercheurs étoiles awards.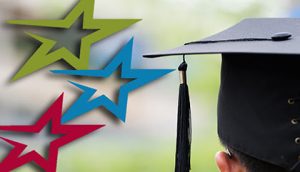 The calls for applications for these award come twice a year.The aim of the program is promote carreers in research and recognize the excellence of research projects undertaken by graduate students, post-doctoral fellows and members of professional orders in advanced research training programs in the areas covered by the Fonds. Student researchers whose results were published less than seven months before the competition deadline are eligible to apply. The project must be in the form of an article (in a journal with an editorial review board), a book or book chapter, a patent, a creation or a performance of which the applicant is the author. Oral presentations and posters are not eligible. The deadline for applications to the current edition is September 1st, 2016.
Every month, each Fonds awards $1 000 to the winner and shares his or her work on the Fonds' Web sites. The winners may also be featured in other news media outlets and at events, including Les années lumière and Bien dans son assiette on ICI Radio-Canada Première, campus media, Curium magazine and the Gala Reconnaissance du Palais des congrès de Montréal, and of course, on Calcul Québec's website, in our newsletters and through our social media channels when the recipient is one of our users!
For all details, see the three Fonds de recherche websites: Nature et technologies, Santé, Société et Culture.