How can GenAP help you for data analysis and sharing
The GenAP team invites you to a free webinar on June 17th, 11am to 12pm (in french) and June 22nd, 11am to 12pm (in English).
GenAP is a computing platform facilitating the work of researchers by offering tools such as Web applications leveraging Compute Canada resources.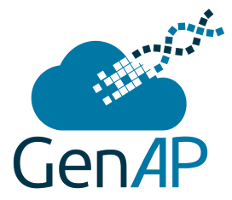 You should attend this webinar if you :
have data to share in a secure way (from Canadian infrastructures) with internal or international collaborators;

require public large data hosting (e.g. to visualize genomic datasets using the UCSC Genome Browser);

are a life scientist that have large data to analyze but with limited command-line expertise;

have single-cell data to analyze and dynamically annotate;

are an instructor who wants to use Galaxy for teaching;

are a software developer who wants to share his tool with a broad community of life scientists;

work for a service facility and part of your end users need Compute Canada infrastructures.
About GenAP
The GenAP portal brings together several features such as secure data sharing with both internal and international collaborators, integrated with state-of-the-art computing facilities to make it a unique research support tool. Researchers and clinicians can also use the GenAP portal to efficiently analyze and visualize large amounts of genomic data (including single cell data) using intuitive graphical interfaces.