Calcul Québec's 2023 Spring School
From May 23 to 26, 2023, Calcul Québec invites you to participate in its spring school which will take place on Bishop's University campus, in Lennoxville.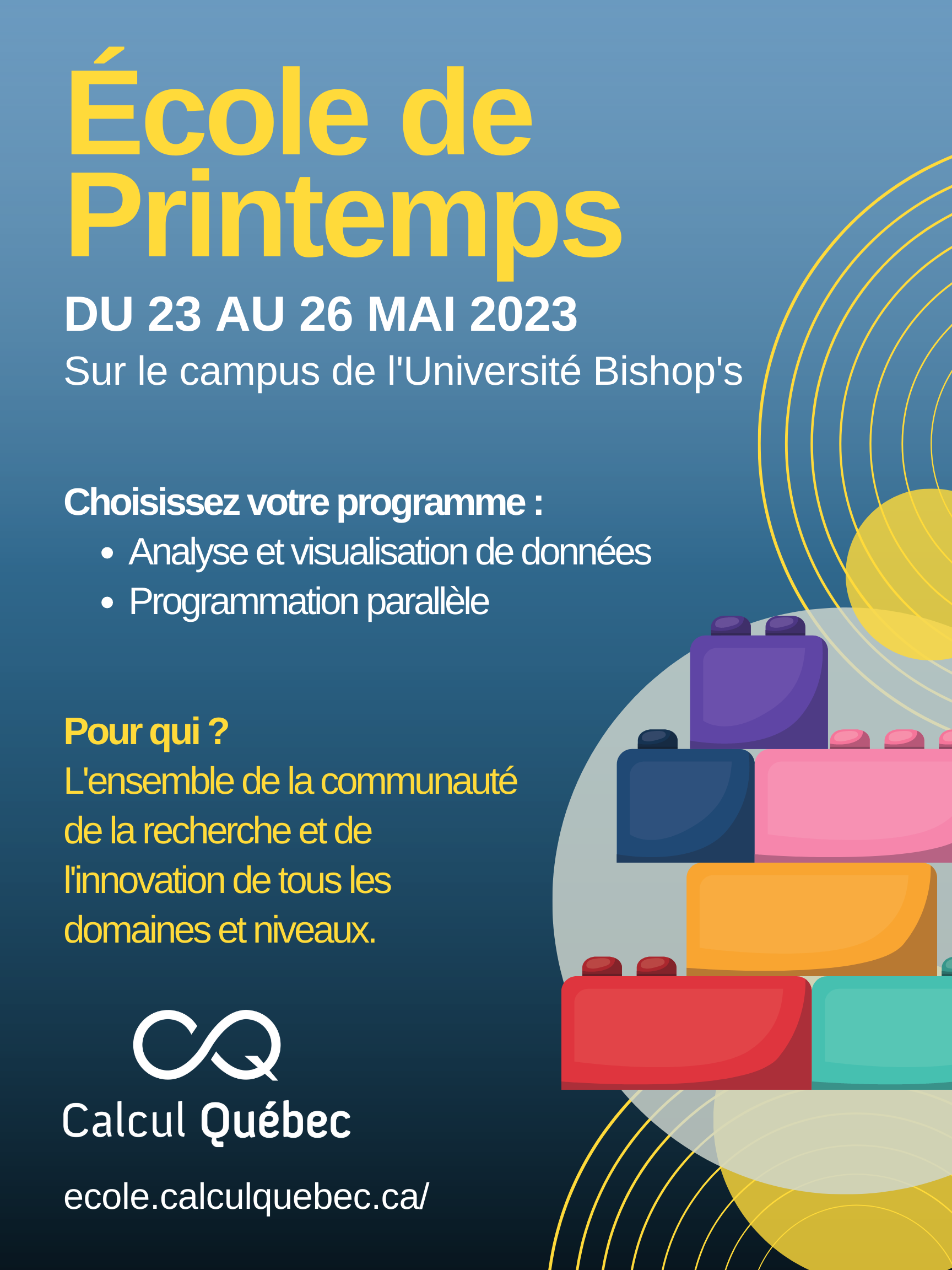 "During the workshops and throughout your stay at Calcul Québec's spring school, our team of trainers will be available on site to guide you and answer your questions. Participating in our spring school will allow you to acquire theoretical and practical knowledge that can be applied directly to your research work. In addition, take advantage of the preferential rate by registering before April 1, 2023," explains Charles Coulombe, Advanced Computing Analyst and Training Coordinator at Calcul Québec.
Click here for more details or to register.
Note : While most courses will be taught in French, it is possible that some may be taught in English, depending on the instructor's preferred language. Questions may be asked in either French or English at any time.
About the school
Calcul Québec's spring school is organized each year to train graduate students, postdoctoral fellows, researchers and private sector professionals in the efficient use of advanced computing resources. While our workshops are taking place in French, questions can be asked in English.
For any questions, write to ecole@calculquebec.ca