Narval: A new supercomputer dedicated to scientific research
Montréal, Decembre 14, 2021 – Calcul Québec's Narval, the newest and most powerful supercomputer dedicated entirely to Canadian scientific research, is now available to researchers across Canada. This is a significant event as Narval is freely accessible to all academic researchers in all disciplines.
With 80,000 CPU cores, 422 TB of memory and 25 PB of disk storage, Narval is comparable in power to 10,000 state-of-the-art laptops with 25,000 times the storage and memory. Specifically designed to meet the computational needs of the scientific community, it features more than 632 state-of-the-art graphics processing units (GPUs) that are particularly well-suited to work in artificial intelligence.
"This is always a very exciting moment for our team because we know that Narval will have a positive and direct impact on Canada's research ecosystem and on our society," explains Suzanne Talon, CEO of Calcul Québec, adding that Calcul Québec's work is not limited to putting Narval into production. "The majority of scientists are not experts in computer science but rather specialists in their research field. Behind the scenes, our team provides the training and technical support necessary for Narval's use," she says.
"With the availability of Narval, Calcul Québec is helping to make Québec a leading scientific centre for research, training, technology transfer and the creation of value-added products. This supercomputer will encourage the realization of new research projects, generating major spin-offs in strategic sectors of Quebec's economy," said Pierre Fitzgibbon, Minister of the Economy and Innovation and Minister responsible for Regional Economic Development.
Supercomputers and research: a public issue
More than 18,000 scientists in Canada already depend on the infrastructure of Calcul Québec and the Compute Canada Federation for their work. Narval allows us to continue to meet this growing and evolving demand. 
"Once limited to fundamental and applied sciences, supercomputers are now used in all scientific fields, from engineering to humanities and life sciences," explains Marie-Jean Meurs, Scientific Director of Calcul Québec and member of the Researcher Council of the Digital Research Alliance of Canada, pointing out that Narval allows research teams to work in conditions that simultaneously guarantee independence and promote the sharing of results.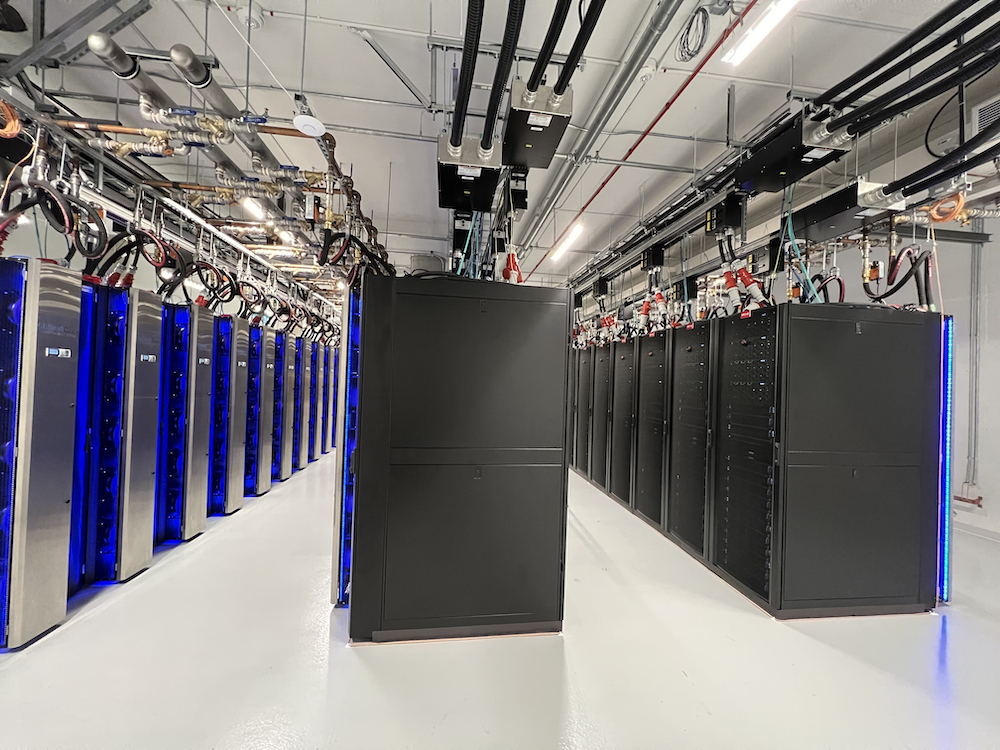 About Narval
The commissioning of Narval is the result of a collective effort by the Calcul Québec's teams at McGill University, Université de Montréal, Université Laval and Université de Sherbrooke. The project received financial support from Innovation, Science and Economic Development Canada and the Ministère de l'Économie et de l'Innovation du Québec.  
Narval is part of a system of national advanced research computing infrastructure, which includes Béluga at Calcul Québec, Cedar at Simon Fraser University, Arbutus at the University of Victoria, Graham at University of Waterloo, and Niagara at the University of Toronto. Together these supercomputers provide the Canadian research community with the tools needed to maintain Canada's competitive edge at using big data and high-performance computing.
Narval is ranked 83rd in the world Top 500 and 21st in the Green 500 (November 2021).